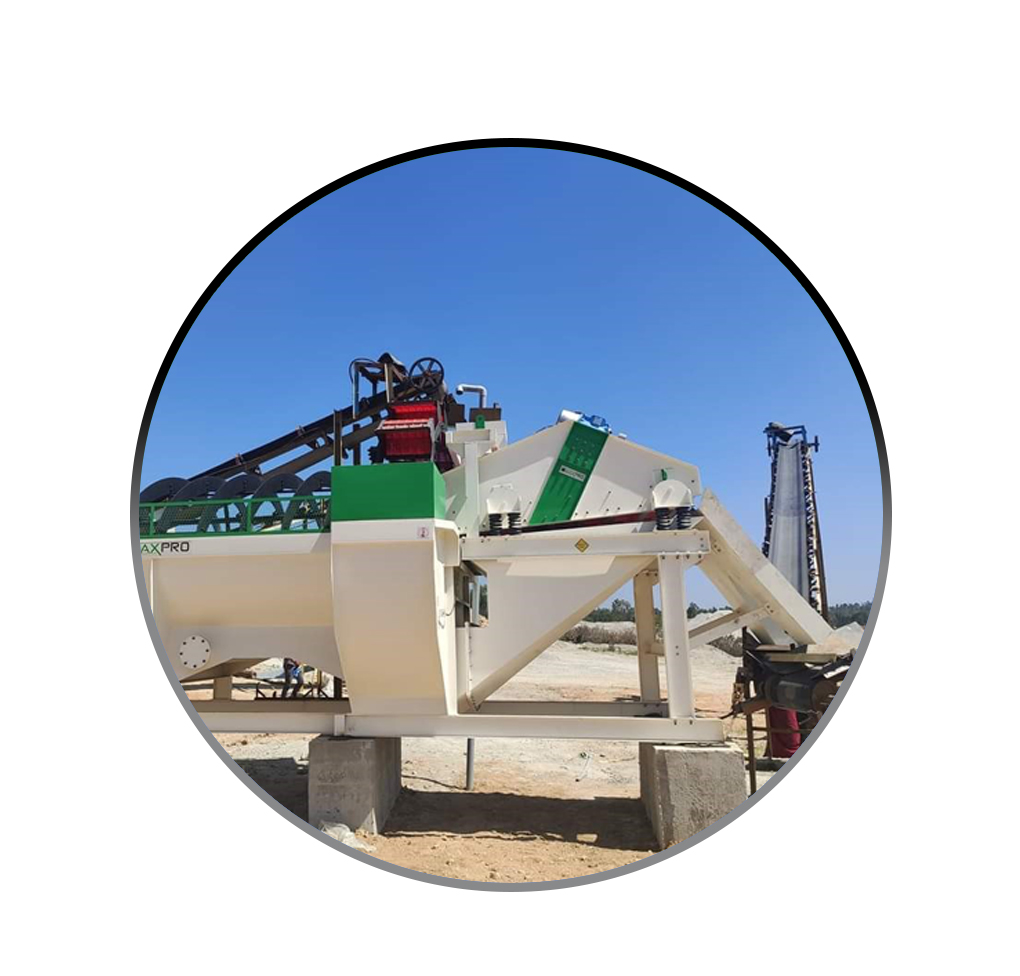 MAXPOR SAND WASHING CLASSIFIER HAS EXTREMELY LESS RUNNING COST AND MAINTENANCE WHICH ALLOWS YOU GOOD PROFITABLE RANGE. IT NEEDS LESS SPACE FOR INSTALLATION AND MORE PRODUCTIVITY WITH LESS POWER CONSUMPTION AND REDUCE TOTAL RUNNING COST FOR THE CUSTOMER. IT NEEDS ONLY LESS COST FOR INSTALLATION WITH IMPROVED QUALITY PRODUCTION.
CLASSIFIER USES LESS POWER DRIVE MOTOR AND SPEED IS REDUCED WITH THE HELP OF HIGH BUILT PLANITERY GEARBOXES ENABLE TO WASH THE SAND WITH GOOD QUALITY. GEARBOX IS HEAVY, WELL BUILT AND LESS MAINTENANCE COST.
THE DEWATER SCREEN ENABLES TO DRAIN THE WATER AFTER WASHING. SPECIAL KIND OF POLYURETHANE MESHES USED FOR BETTER SCREENING AND GOOD LIFE. THE DEWATER SCREEN IS DRIVEN BY ELECTRIC UNBALANCED IMPORTED MOTORS WHICH ARE HIGHLY EFFICIENT AND PROVIDES GOOD VIBRATION. THESE MOTORS ARE EASY AND LESS MAINTENANCE. IT PROVIDES LESS WATER WASTAGES, DUE TO BI-DIRECTIONAL ROTATION OF COUNTERWIGHT OF TWO VIBRO MOTORS HELPS IN GOOD PERFORMANCE AND GOOD QUALITY SAND OUT PUT.